Welcome to The Affinity Centre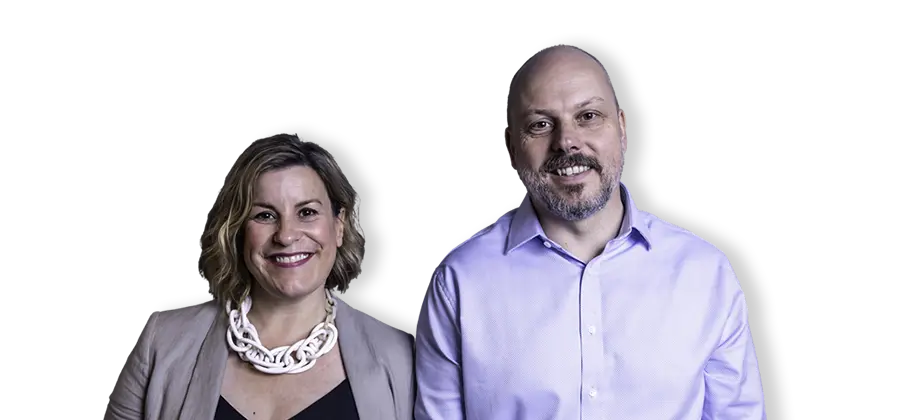 Whatever difficulties you're going through, you can speed up your healing process and feel better, sooner with the help of the experienced therapists at The Affinity Centre, Cheadle.
Whether you're an individual or a couple, we provide a safe and private environment where you can speak freely and receive confidential therapy.
Difficulties are normal and change is possible
It's normal to have difficult periods in your life, everybody does. It's how you choose to manage those difficulties that can define your future happiness and well-being.
Therapy and counselling can provide real support and genuine understanding when you need it most, allowing you to benefit from a different and experienced perspective. As you spend time with your Affinity therapist you'll begin to realise that whatever you're going through, it's possible to change - and we'll support you every step of the way.
Our promise to you
At The Affinity Centre, you'll be welcomed into warm and inviting rooms providing a safe and completely private space for you and your therapist. You can be certain that you will be accepted for who you are. You won't be judged and nothing you say will shock.
As well as being friendly and experienced, our team of therapists and counsellors are fully trained, insured and registered. We ensure you receive the best quality support and professionalism. That's our promise to you. To enquire about therapy or to make a booking, simply call us on 0161 282 0259.
Arranging therapy is easy…
For many, seeking therapy can be a completely new and somewhat daunting task. To make it all crystal clear, here's what happens when you get in touch:
Ring the centre during office hours on0161 282 0259.and you'll be greeted by The Affinity Centre Personal Assistant, who'll take some brief details from you.
You'll then receive a call back from one of our placement team to explore your needs and match one of the Affinity therapists to your individual circumstances. Once you're happy with his suggestion they will contact the relevant therapist on your behalf and they will phone you directly to make an appointment.
You're in charge here, so you're free to choose a therapist yourself and if you'd prefer to email us instead of calling you can use this short form.
If you have any questions about therapy and counselling, please feel free to call us or take a look through our FAQ page.
Giving you more me-time
The Affinity team is dedicated to helping you change your life for the better, leaving you much happier and more relaxed. To achieve this we provide a range of services designed to boost all aspects of your physical and emotional life.
We have expert consultants in various areas, including:
Whatever difficulties you are facing, our team of experienced psychotherapists and counsellors is here to help. To get started with your healing, call today on 0161 282 0259 or use the quick contact form.
What We Can Help With
It's perfectly normal to go through periods of difficulty in life.At the Affinity Centre, we can offer you counselling and psychotherapy for a range of issues. These include:
Stress and Burnout
With the pace of life increasing and less time to relax, stress can be a major issue in many people's lives. Small amounts of stress for small amounts of time can help us be more productive and effective in what we do. The problems come when stress is experienced over longer periods of time. Lengthy exposure to stress can cause health problems, lack of sleep and eventually result in burnout. Learn how to deal with stress by working with a counsellor or psychotherapist and bring back the balance in your life.
About Stress
Depression
Depression or low mood brings real unhappiness to many individuals at times in their lives. Depression can be caused by a number of different factors - from the death of a loved one, becoming a new mum, the break-up of a relationship or many other reasons. Working with a counsellor or psychotherapist can help you to understand the origins of your depression and can give practical techniques to deal with your feelings (or lack of them) on a day to day basis. Therapy can bring back hope, so get in touch today.
About Depression
Anxiety
Like stress, anxiety in small doses may help you perform better and be more effective. Longer term anxiety, however, is shown to have an impact on health and can cause insomnia.
Therapy and counselling can help anxious individuals to manage their anxiety better and teach them to enjoy the here and now rather than living in the past or the future.
About Anxiety
Relationship Problems
it's normal for relationships to go through difficult times now and again, but many couples do not deal with problems or seek help quick enough. This results in the relationship getting to a place where so much damage has been done that it is difficult to put the relationship back together again. If you are having or experiencing conflict in your relationship, or you are not connecting with your partner at all, then take action now and contact The Affinity Centre. Your therapist will work with you both to bring the romance back into your relationship and make sure both of you feel heard and understood. Read on for more couples counselling information.
Couples Counselling
OCD and Obsessions
OCD can have a major impact on the lives of both the sufferer and their family and friends. There are many different ways in which OCD and obsessions can manifest, but it seems universally agreed in therapy circles that CBT is one of the most effective methods of treatment. There are several CBT therapists based at The Affinity Centre - contact us now to make an appointment.
About OCD
Sexuality
It may be that you are unsure of your sexuality, or you feel sure but need help and support coming to terms with your sexual identity and how it fits with other aspects of your life.  The Affinity Centre offers help and support for gender and sexual minority clients and has professionals trained in this area by Pink Therapy. Get in touch and let's talk it though so that you can get support you deserve.
Contact Us
Jealousy
It may seem odd to see jealousy in this list, but jealousy can do a tremendous amount of damage to people's lives and cause relationship breakdown and huge amounts of anxiety and stress. The good news is that there are ways to tackle and eradicate the issue by working with a well trained therapist or counsellor. So don't let jealousy damage your life, contact the centre now and let's work it out.
About Jealousy
Other Issues
This is by no means a comprehensive list. We also have a nutritionist working at the centre to help you with your diet and wellbeing and hypnotherapists that can help you with breaking bad habits such as smoking or phobias.
If the problem that you have is not written above then get in touch on 0161 282 0259 and let's talk about how we can help you. Alternatively, use the contact form and we will get back to you as soon as we can.