Places To Stay In Cheadle, Cheshire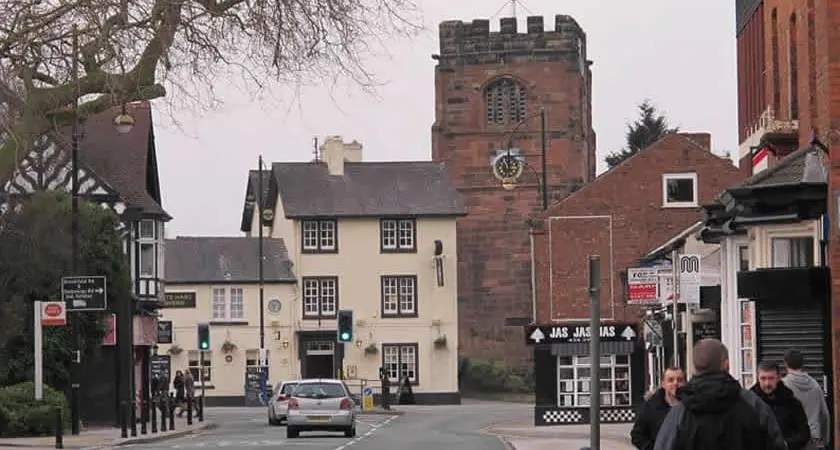 So, you're coming on a workshop at The Affinity Centre and have no idea where to stay.  Hopefully this quick blog post will point you in the right direction.
I'll say right from the off that I have not stayed in any of these places so can not vouch 100% for the quality of the experience they will provide for you.  I'm going to recommend them purely on proximity to the Cheadle Affinity Therapy Centre and gossip that I've heard from others who have frequented them.
Your usual hotel fodder
I like Premier Inns.  They are simple, you know what you are getting and they can be pretty cheap if you book well in advance.  this one is located about a mile and a half away from the centre which is about a 30 minute walk.  You will be next door to TGI Fridays, Sainsburys and a big John Lewis.
Not stayed in one of these for a while due to my love of the Premier Inns (it's the purple I think) but this branch is closer than the Premier at 1.2 miles away and in the Parrs Wood Centre.
After your workshop you could go grab some Parrs Wood Centre or watch a film at the centre, knowing that your bed is only 500 yards away.  Awesome!
A little more expensive
This hotel is about a mile away from the Therapy Centre and an easy and rather pleasant 20 odd minute walk.  The hotel has a gym and a swimming pool to chill out in after your course – or you could go to the bar!
I've heard reports that the rooms are a little dark, but don't take my word for it as I've never stayed there.  Parrs Wood Centre
Oddfellows is set in Bruntwood Park and is a lovely Boutique Hotel.  A couple of couples that have done the "Getting The Love You Want" workshops with us have managed to get a special offer or deal to stay there and have had a great time.
It's pretty close to the Village Hotel and about a mile from the Cheadle Centre, you can easily walk it in 30 minutes.
Other Possibilities
Cheadle is only a couple of miles from Stockport and seven miles from the centre of Manchester so if you don't want to walk to the centre there is a huge number of places that you could stay.
Parking in Cheadle is not expensive, even if you park all day it's somewhere around a fiver in the car parks and free parking on a Sunday, so you do have the option to drive further afield with very little hassle.
Wherever you stay, please let me know about how good you found your digs and I will update this post as more information comes in.  And of course, there's always Parrs Wood Centreor even Parrs Wood Centreto give you even more options.