What Is Cognitive Behavioural Therapy (CBT)?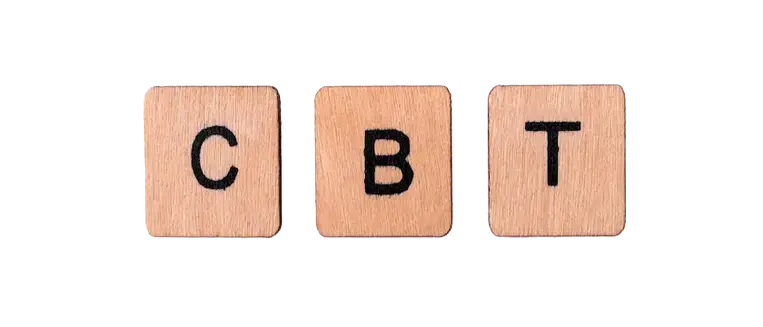 Cognitive Behavioural Therapy (CBT) is an evidence-based therapy, which means that it has undergone rigorous research and has been found to be effective in treating a wide range of mood and anxiety disorders. This is why it is the recommended treatment approach by the governments NICE guidelines. The NICE guidelines set out best practice and the most effective treatment approaches for a range of common mental health problems.
What's the idea?
The idea behind CBT is that psychological distress is caused primarily by the way that we think about our life events and the way that we behave in response to them.
Cognitive refers to our thoughts and behavioural is about what we do. CBT can help you to change how you think ('Cognitive') and what you do ('Behaviour'). CBT aims to break the vicious cycle between unhelpful thoughts, behaviours and feelings by helping you to learn more useful ways of thinking and responding. These changes can help you to feel better. Unlike some of the other talking treatments, it focuses on the 'here and now' problems and difficulties. Instead of focusing on the causes of your distress or symptoms from the past, it looks for ways to improve your state of mind now.
What will happen in the CBT session?
You and the therapist work together to initially gain a deeper understanding of the thoughts, feelings and behavioural patterns, which maintain problems and difficulties. Once you have a good understanding of the problems you can then begin to identify ways of turning things around. It is a problem solving approach, which fosters hope and optimism for each person who enters into a course of treatment, when often problems have previously seemed overwhelming.
What's the aim of CBT therapy?
The aim of therapy is for you to work in a collaborative way with your therapist in identifying and developing your new skills and life changes, so that ultimately you become your own therapist so when problems arise in the future you are equipped to deal with the situation in a new and more helpful way.
What problems can CBT help?
Some types of problems CBT can help:
Depression
Panic attacks
Low self-esteem
Anxiety
Social phobia
Phobias
Distressing thoughts
Worry
Generalised anxiety
Obsessive Compulsive Disorder,
Post Traumatic Stress Disorder
Anger
Addictions
Making life changes
Pain
 Buy The Book: Change Your Thinking with CBT: Overcome Stress, Combat Anxiety and Improve Your Life* by Dr Sarah Edelman explains how CBT works and gives practical ways you can use it in your life right now.
If you are interested in having CBT in Cheadle at The Affinity Centre please contact us on 0161 282 0259.