Clinical Training Program in Imago Relationship Therapy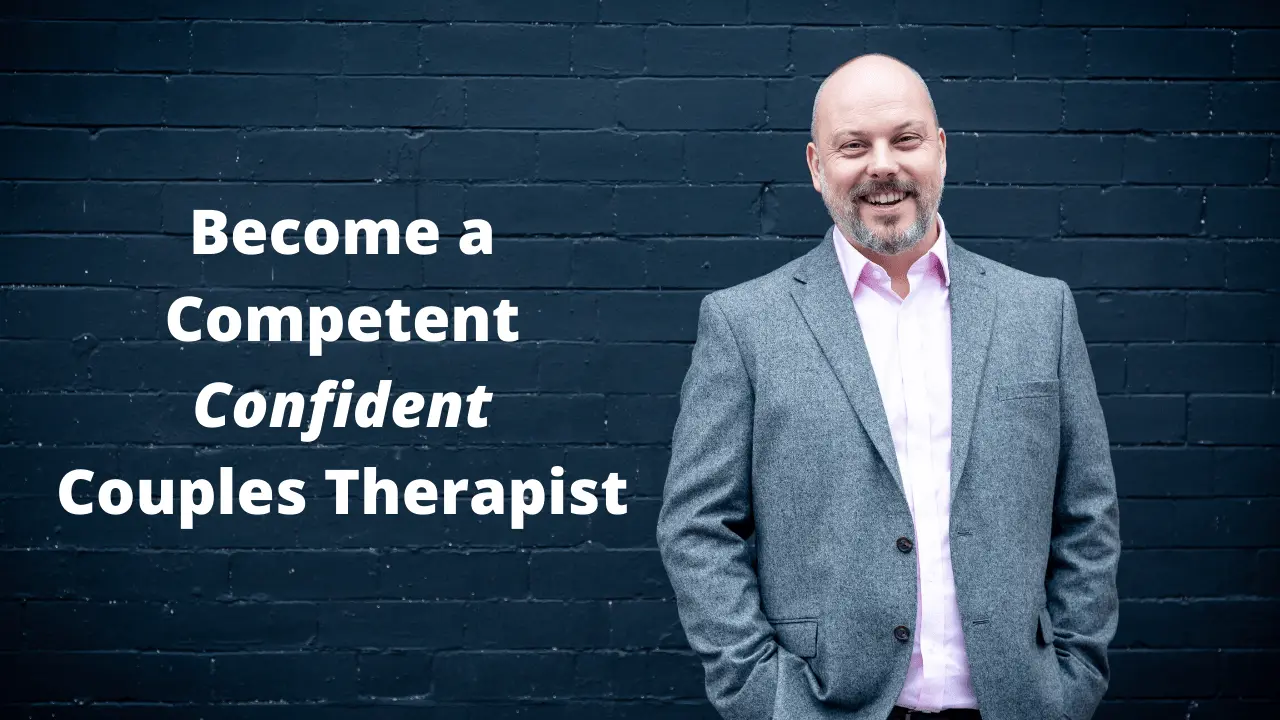 The training will be delivered by Ian Tomlinson, Imago Advanced Clinician, Workshop Presenter and Faculty Associate.
Become A Great Couples Counsellor
The Clinical Training In Imago Relationship Therapy gives you all the tools you need to become a great couples counsellor.  By the end of the process you will be a Certified Imago Relationship Therapist.
There is a huge demand for marriage counselling services in the UK and one big problem.
Training.
If you're like most therapists and counsellors, you have not received much training at all to work with couples.  Often you get none at all!
Do You Feel Unsure Of How To Work With Couples?
Given that you've probably not had much training specifically to work with couples, it makes sense you'd feel unsure of how to work with them effectively and anxious when you get couples enquiries.
I know many therapists that turn down couples enquiries because they don't feel confident in working with them.
This is a terrible shame as good couples counsellors are in high demand and clients are willing to pay very generously in order to work with a therapist highly trained in this area.
You Make Sense
When I first started working with couples only one day of my four year psychotherapy training was about working with couples.  I knew nothing when I sat in front of my first couple.
And it was a disaster.
I had two choices.  Give up and only see individuals, or get properly trained.
I chose to diversify my practice and train in Imago Relationship Therapy.  My couples work transformed from stressful and anxiety provoking to exciting and deeply fulfilling.
You can transform too. The Clinical Training in Imago Relationship Therapy will give you clarity in your couples work and all the tools you need to become a competent, confident couples therapist
Read More About The Course Content Here
Imago is wonderful for experienced couples therapists too

"As an experienced couples therapist, I have found Imago to be a wonderful way that couples can shift their focus away from blaming and shaming and into clearly articulating their own needs and asking for them to be met."
Kate Hardy, Psychotherapist
What Can Clinical Training In Imago Relationship Therapy Offer You?
A clear model for working with couples
A deep theory of relationships
A tried and tested method for getting couples into connection successfully
A way of diversifying your practice into couples work
An opportunity to become a highly sought after and respected couples therapist
A certification as a qualified couples therapist
An opportunity for self improvement and growth
A mechanism for improving your own personal relationships
Membership of a growing community of Imago Therapists in the UK and World Wide
What Are The Entrance Requirements?
You will be working with couples as part of the course so you need to be a practicing therapist or counsellor.
If you wish to become certified as an Imago Therapist you will need to attend a 'Getting the Love You Want' couples workshop at some point in the training (the earlier the better).  This is best done with your partner, but if you don't have one or they won't come you can attend the Keeping The Love You Find workshop for individuals instead.
In order for you to qualify at the end of the course you will need to be a member of a nationally recognised regulating body with standards of training, supervision and ethics e.g, BACP, UKCP, NCS etc.
What's The Path To Certification?

The training is broken down into 4 steps.
Imago Foundations (Day 1-2 of full training) is a 2 day training which will teach you the basics of Imago.  You will learn the Imago Dialogue process in full which you will be able to use in your couple work.
Clinical Skills 1 (Days 3-7) will deepen the work you have done on the foundation course.  You will learn how to deepned the Imago Dialogue Process with your couple and learn more of the theory behing Imago Relationship Therapy.
Clinical Skills 2 (Days 8-12) is the final block of the training.  You will learn advanced Imago techniques and explore how to deal with affairs and anger in the therapy room.  You will also have supervision on the work you've done so far with couples.
Imago Certification Process This is a period of six months supervision and development culminating in submission of your work as an Imago Relationship Therapist for assessment and certificaiton.  It's a supportive and proactive process designed to increase your confidence and competence as a couples therapist.
Do What You Like When You Like
You can take each of these steps when you're ready, so you could come on the Foundations course to see if Imago is for you and then if it fits, book onto a Clinical Skills 1 course to take things further.  There's no pressure to sign up to anything until you're ready.
Click here to read more about the journey and to find more out about each stage.
To witness the new connection is immense

"To witness couples really see each other's world is amazing and the new connection that they experience is immense."
Christina Marsden
Listen To What A Previous Trainee Has To Say About The Course