Zainab Mohamed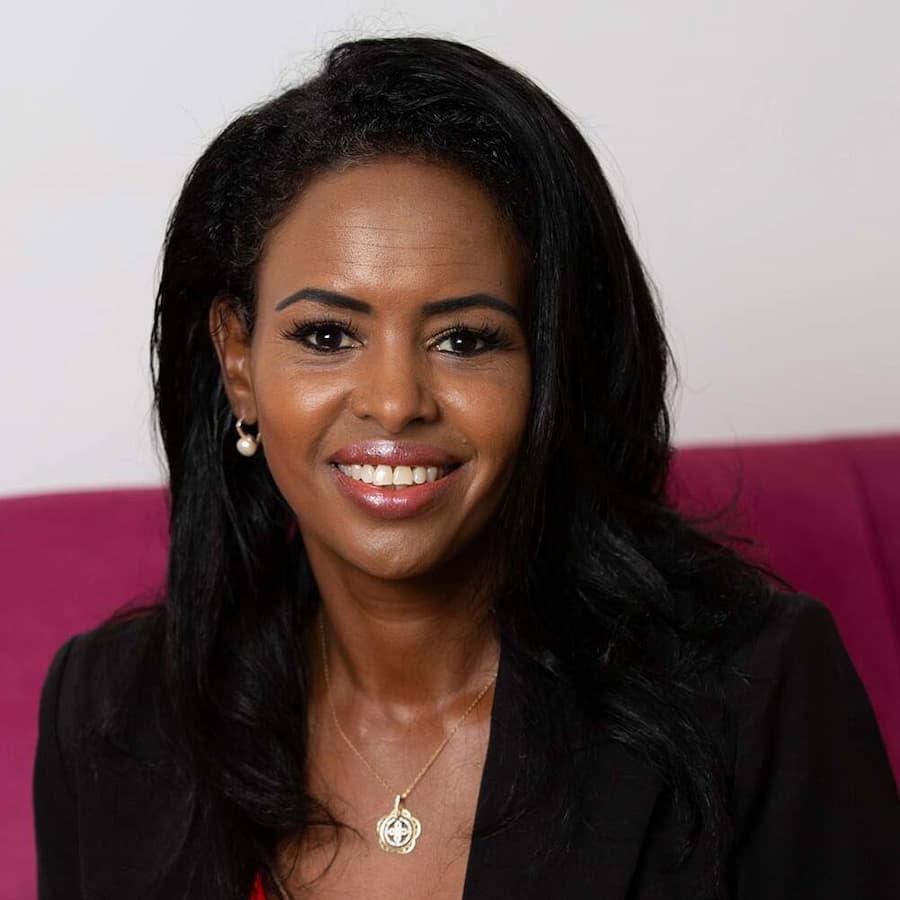 Counselling for individuals, couples and families. Psychotherapy. Imago Therapy.
The world today demands a great deal of us. We must not only be able to manage our own well-being, but must also be able to manage our relationships with partners, family, friends and colleagues with an ease, confidence and proficiency which for many can prove challenging.
Throughout our lives, we all develop personal 'coping behaviours to help us deal with areas where we are finding difficulties or traumatic relationships and situations. These events will frequently have occurred during childhood, though they may also be things that happened during adolescence or earlier in our adult life.
My counselling, psychotherapy and couples work is based on the idea that these 'learned' patterns of behaviours can frequently hinder or disrupt the relationships we are involved in today. By exploring, understanding and encouraging you to retrain your responses to situations which are adversely affecting your life, my aim is to facilitate the building of a thriving and more joyful existence in which you enjoy a happier relationships with those around you.
My Philosophy
I believe that we all have the potential to live a life that is fulfilling and flourishing, rather than enduring a life made difficult by behaviours with which we have been unwittingly programmed by past events.
We have all suffered 'injuries' of one kind or another as we have progressed through life, and some of these are of course more traumatic and far reaching than others. Our response, however, has always been to learn ways to manage so as to survive. Because, we then go on unconsciously repeating and replaying the behaviours we have acquired, they frequently cause serious problems in our life and relationships as adults.
By enabling, inviting and supporting exploration of these behaviours, and facilitating healing, learning and change from within, counselling and psychotherapy can enable us to live happily (and, again, joyfully) with ourselves and with others.
My Approach
Transactional Analysis
Transactional Analysis is an exploratory therapy in which we explore together to help find peacefulness, fulfilment and meaning in order to flourish and thrive.
I use this both as a brief and solution-focused approach, and also in situations requiring longer-term and more in-depth therapy. Drawing on key themes from humanistic, integrative, person-centred, psychoanalytical and psychodynamic approaches, TA is effective in a wide range of situations.
As the therapy progresses, my client and I work together to achieve well-being, and to realise full potential in all aspects of their life. We identify ways in which they can achieve more harmonious and agreeable outcomes from their interactions with others, and develop tools which they can use to shape constructive and creative solutions to the challenges they encounter from day to day.
TA is, by its nature, a mutual exploration. I ensure that our sessions are non-judgemental, secure and respectful, so that we can build a positive relationship which can then act as a model for the client to build relationships, and conduct communication, with others in her/his life.
Imago Relationship Therapy for Couples
Have you ever wondered why some people have such a difficult time sustaining close, personal relationships while others seem to do so with relative ease?
Imago dialogue is about giving tools and options to choose from when navigating through conflict so that you can confidently resolve issues and form healthier relationships.
Imago Relationship Therapy can help you explore what works, and where you are getting stuck in your life. Imago dialogue opens up a safe space to identify and examine the patterns you have created for yourself that are stopping you from getting the love you want. You can learn how to safely ask for your needs to be met. Your need for Love, care, connection and affection. Your need for appreciation, for comfort, for consistency, for mattering, and for security (Physical, emotional, psychological and financial). It's about learning a new way of being with each other
Who I Work With
Couples
I work with the principles of Imago Relationship Therapy. Imago Dialogue encourages couples to work out their misunderstandings, reduce conflict and rediscover ways to repair and connect. It involves encouraging the parties to recognise and understand the ways in which the relationships and experiences each has undergone previously in their life affects the way in which they now communicate, behave, and respond to each other.
I work with couples of both mixed and same gender, facilitating healing and repair of trust and understanding. While each situation is different, cases of conflict, ineffective communication, affairs, empty nest syndrome, addiction, sexuality and negative relationship patterns illustrate the range encountered.
Individual Adults
Using a Transactional Analysis approach, I work with individual adults dealing with anxiety, depression, isolation, trauma and other similar impacts. As a result of these, they may be may be suffering difficulty in managing relationships with partners, in the family, at work or in social situations. They may have developed detrimental addictions, habits or behaviours. In all cases, my aim is to encourage learning, personal growth and change, paving the way for a more positive and joyful living experience.
Young Adults
My work with young adults, which is again TA based, covers a wide range of home, educational and social difficulties which may present as anxiety, depression, isolation or antisocial behaviour. I frequently help young adults to explore difficulties relating to family relationships, merged families, sexual identity, relationships, parental expectation, bullying, addiction, childhood trauma and bereavement.
Bereavement and Grief
I work both with individuals who are trying to come to terms with the passing of a partner, relative or friend, and also with those experiencing loss through some other cause. This might include a partner lying or having an affair; losing mobility or dexterity through accident or injury; losing a job and its security, status and social engagements. Using TA, I work closely with these clients, encouraging them to explore the love, relationship, Self Kindness, self-esteem, status or other emotional assets that have been lost, and working together to envision a more joyful future in which these needs will be catered for in new ways, or else demoted in their importance.
My Motivation
I am motivated by a desire to help others resolve problems blighting their lives, and by the belief that my personal experiences, combined with my training as a Counsellor and Therapist, make this possible. I am also motivated by the personal growth that I experience through my continuing studies, and by watching clients heal and grow and ultimately change their lives.
I'm passionate about empowering people and very curious about people's life journeys. What lights them up, what gets them out of bed in the morning, how can I contribute to their greater quality of life or  help them a long their path towards a more joyful and peaceful life.
Further Information
I trained in Counselling and Psychotherapy in Transactional Analysis and Imago Relationship Therapy. Prior to training as a psychotherapist, I enjoyed a successful career in commercial finance. I have a B. Com degree and an MBA Masters degree from the University of Liverpool.. This experience is invaluable in helping me to understand the problems which clients may be experiencing as the result of career pressures or workplace relationships, or the strain that career demands may be exerting on a couple.