Andrea Harrison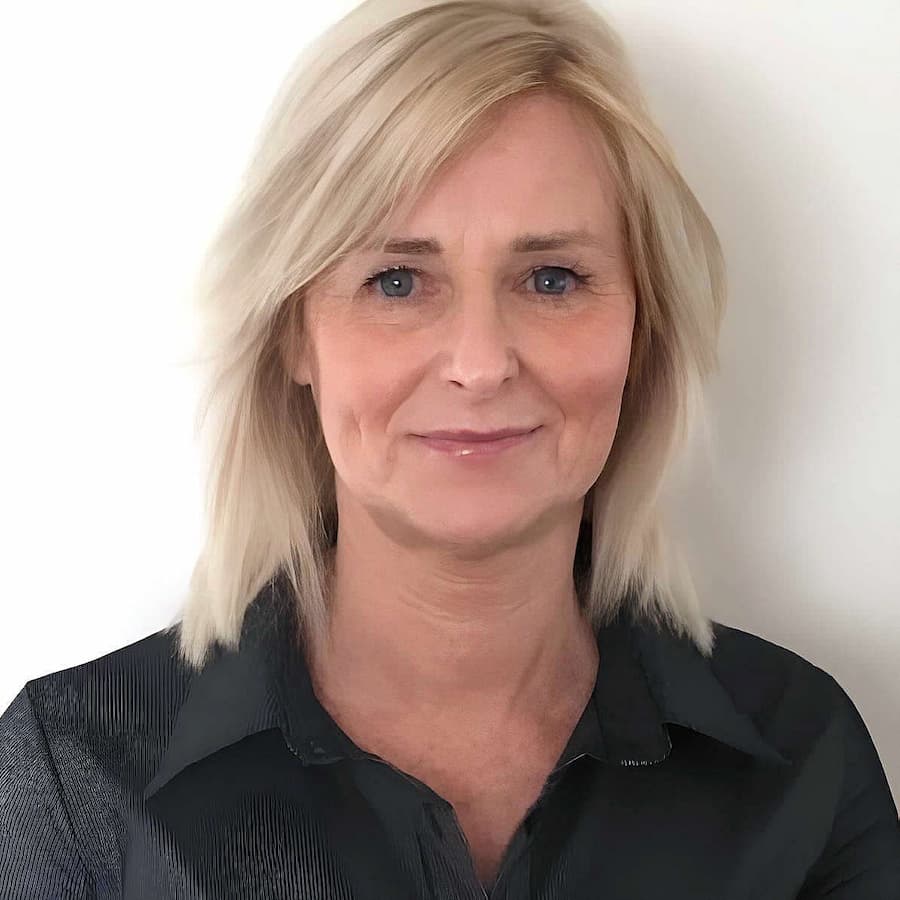 Andrea works with individuals, couples and adolescents (age 15+).  Andrea offers person-centred therapy and Imago Relationship Therapy, to provide short-term and long-term counselling.
My Philosophy
Absolutely central to my counselling philosophy is the belief that the quality of the relationship between the therapist and the client is key to effective therapy. When a client feels that a counsellor truly understands them without judgement, the potential for healing to take place is created within the client. I provide a genuinely non-judgmental space which can enable you, perhaps for the first time, to express and explore your true self without fear of shame.
It is my job to see the whole of you, to listen and observe without criticism. I work hard to see the real you and help you to get to know and accept all of your contradictions and complexities. On many occasions I have experienced just how profound it is when a client feels that someone truly gets them.
Most people seek counselling because they want to change their life or themselves in some way. Real change is one of the hardest things we can ever do. In bringing about real change in our lives we might need to make a number of attempts. We might need to experiment with new ways of being before we find ones that work.
I can support you whilst you identify, explore and enact the changes you need to make in your life.  I am a companion on your journey. Whatever stage you are at, I can be there to help you explore your surroundings and walk with you even when it feels like an impossibly hard slog. I might point out landmarks or paths that you've missed and help you to update your maps as you make new discoveries.  You might take a wrong turn or stumble and need some support as you get back again on the right track or decide to go off in a completely new direction.
I never lose sight that it is your journey and that it is not my job to tell you which road you should take or which direction you should go in.
My Approach
Individuals
I use a person-centred approach that includes a set of conditions that help me to understand your life experiences from your point of view. I believe that personal life experiences and choices result from a complex set of psychological and emotional forces. I do not see one type of lifestyle as being better than another. The person-centred approach enables you and I the freedom to talk openly about anything in a private and non-judgmental environment.
Empathy is an essential part of the person-centred approach. Empathy is the ability of one person to understand and respect the life experiences, feelings and choices of another person. Through empathy, I maintain an unconditional positive regard for you, and it is within this important framework of empathy and acceptance that effective therapy takes place.
It is no surprise that many people are attracted to the informal, compassionate nature of person-centred counselling. It is a client-led, non-judgmental approach that gives the client control over what is discussed in therapy.
Couples
With couples, I use Imago Relationship Therapy which offers a helpful and effective way to improve the level of communication between you and your partner to work through conflict, so you can resolve difficulties and form a healthier relationship.
The structure of the Imago Dialogue provides safety and consists of three main steps:
Mirroring
Validation
Empathy
Through the Dialogue process you will learn how to deepen communication and connection in a structured way of talking and listening.
My role is to use my skills as an Imago therapist to teach, support and guide you through the Dialogue process and to facilitate you both to use it effectively and safely in sessions.
My Motivation
Being a therapist is a privilege because it allows me to show compassion, empathy and support for other people. I came to this work through my own therapy journey which I found to be equally challenging and rewarding.
Being offered the opportunity to work with you is something I take very seriously in terms of privacy, confidentiality, punctuality, reliability, clinical supervision, focus and respect.
Further Information
I am a BACP-registered therapist and abide by a strict ethical code of practise and framework.
I hold a BSc Hons degree in Counselling and I am trained in Imago Relationship Therapy.
My practice is inclusive and welcoming to people of all ethnicity, nationalities, and gender identities.