Improve Your Communication Quickly
A step-by-step guide to talking to your partner in a way that brings you closeness and connection. Simple to do and life changing for your relationship.
Improve Your Communication Quickly is a course designed to get you into connection with your partner using the tried and tested method of Imago Relationship Dialogue.
The Imago Dialogue process is a safe and structured way of talking to each other.  Created by Harville Hendrix and Helen LaKelly Hunt, dialogue will help you move beyond the "shoot and reload" method of communication that is so unsuccessful in relationships.  Dialogue will help you both out of the stuckness into connection.

Learn To Communicate Better Now – Click To Buy

What's Included In The Course?
An introduction to Imago Dialogue
A demonstration of Dialogue by Ian and Joanna, the course presenters.
Common questions, and the ability to ask questions in the course and have them answered quickly.
Each stage broken down and explained in detail.
Next Steps
Who's Delivering The Course?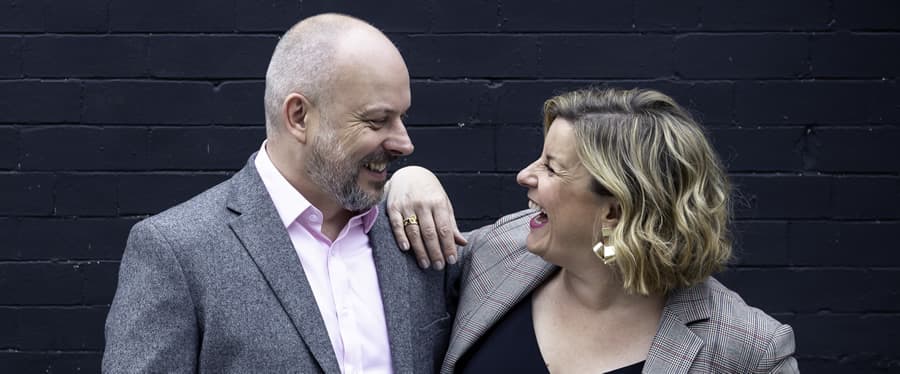 Ian Tomlinson
Ian Tomlinson is an Advanced Clinician in Imago Relationship Therapy and an associate of the Imago Faculty, which designs and delivers training in Imago across the world.  Ian has helped hundreds of couples improve their relationship and build deeper connection through the Imago Dialogue Process.
Joanna Groves
Joanna is Ian's partner in work and life.  She is a UKCP registered psychotherapist and is trained in Imago Relationship Therapy.  Joanna delivers the Getting The Love You Want workshops with Ian and uses Imago Relationship Therapy with the couples she sees in private practice.

Learn To Communicate Better Now – Click To Buy

Sixty Day Money Back Guarantee
If you are unhappy with the course for any reason just let us know and you can have a full refund provided you contact us within sixty days of sign up.